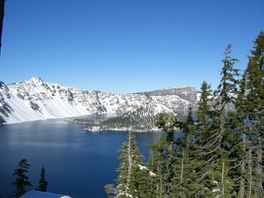 The pictures from Thanksgiving are posted in the photo area. If you can't find them, it's probably because you need to login.
Thanksgiving was a blast. A friend and I made a circle north to Crater Lake, then to the Oregon coast at Gold Beach, south to Petrolia and then home again. Great pictures and good clean fun.
I love getting feedback and comments. Make my day by making a comment.
---